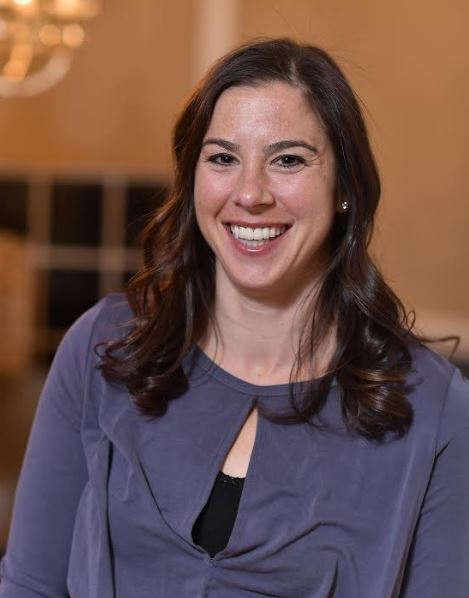 I was born on June 15, 1984 in Detroit, Michigan. My parents, Lisa and Joseph Konheim are high school sweethearts, and I am the middle child between two brothers, Ari (a dermatologist) and Jeremy (a urologist). Currently, I am married to Jonathan Mandras, and we have three children, Levi (7), Austin (5) and Nolan (2). I reside in Baltimore, Maryland, the city I relocated to immediately following my collegiate career at Michigan State University in 2007.
Before choosing to Blog at www.kickthescale.com, write, and public speak, I found much success in the realm of coaching soccer. Earning my United States Soccer Federation (USSF) "A" License in June 2011, I have coached at the club, Olympic Development Program (ODP), and collegiate levels. I was the Assistant Women's Soccer Coach at Loyola University Maryland from 2008-2012, following a one-year stint as an assistant coach at Towson University. Prior to that, I was the Undergraduate Assistant Women's Soccer Coach at my alma mater, Michigan State University, from 2006-2007.
I played soccer at Michigan State University from 2002-2005. In 2002, Michigan State made their first-ever NCAA Tournament appearance. A captain during my senior season in 2005, I helped lead MSU to a 12-6-5 record, and the first NCAA Tournament win in program history. A 4-year starter, I concluded my Spartans' playing career as the school's career assists leader (23), and I finished seventh on the program's all-time points list (53). A three-year Academic All-Big Ten honoree (2003-2005), I graduated from Michigan State with a bachelor of arts degree in elementary education in May 2006.
After completing my collegiate eligibility, I competed semi-professionally for the Michigan Hawks of the United States Soccer W-League. I served as a team captain and helped the Hawks to a 10-2-2 record and the Midwest Division title.
In November 2014, I was inducted into the Michigan Jewish Sports Hall of Fame. Also, I was the recipient of 2017 The Nell C. Jackson Outstanding Alumna Award. It is presented annually to a Spartan varsity alumnae whose career, since graduating from Michigan State University, has been distinguished not only by outstanding professional accomplishments but also by an exceptional record of community service.