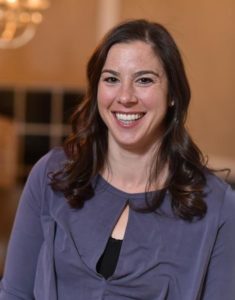 Erin Mandras is a mother to three boys: Levi, Austin, and Nolan, and wife to Jon, a dentist. Erin's passion for helping others has led her down a path of writing and speaking. Her son, Austin, has multiple life-threatening food allergies, and as a result of her personal experiences, she is on a mission to raise awareness and educate others.
Erin also publicly speaks and writes for Kick The Scale on eating disorders and body positivity all based around her story of developing, battling, and overcoming an eating disorder as a college athlete. Her story and more information can be found on www.kickthescale.com.
Mandras was a college soccer coach before choosing to be a stay-at-home mom. Her passion remains, so she continues coaching youth soccer locally.
In November 2014, she was inducted into the Michigan Jewish Sports Hall of Fame. Also, she was the recipient of the 2017 The Nell C. Jackson Outstanding Alumna Award. It is presented annually to a Spartan varsity alumnae whose career, since graduating from Michigan State University, has been distinguished not only by outstanding professional accomplishments but also by an exceptional record of community service.