When my son Austin was diagnosed with several life-threatening food allergies I had never experienced such a mix of emotions. We were informed he was allergic to wheat, egg, milk, peanuts, and tree nuts. I was overwhelmed by our new reality, sad that he had been sick and uncomfortable, scared for his safety, shocked by how many foods contained his allergens, frustrated that I wasn't able to discover it sooner, but, ultimately, I was motivated and inspired to take on what felt like a tremendous challenge head-on.
After Austin was admitted to our local pediatric hospital for a 6-week intensive feeding program, I was incredibly down. I had to watch my baby cry hysterically every single day when I left him, watch him struggle during meal times to eat, and lay on the floor in a fetal position when taken back to the playroom. Never in my wildest dreams was I able to imagine anything positive would come out of such a traumatic experience for all of us.
Toward the end of his program, Austin showed vast improvements. He was smiling, happy, playing, and most shockingly, eating solid food! So, when I was asked by the director of the hospital to speak on behalf of our journey to the local news stations, at a medical conference, and a featured video, I jumped at the opportunity. The thought of sharing what we were going through with the world felt both therapeutic and valuable. By sharing Austin's story, I was not only raising awareness in food allergies and feeding obstacles, but I was hoping to help others catch this far earlier than I did by spreading this information.
When Austin was discharged from the feeding program, I felt like I was drowning once again. I was on my own to select, buy, and provide him with a well-balanced safe diet. I was terrified that I would miss an ingredient on the label and offer him something that would make him sick. It took time to gain experience and confidence before offering him a wider selection of foods, but we finally got to a place where we were able to give him a wider variety of foods while still avoiding his allergens.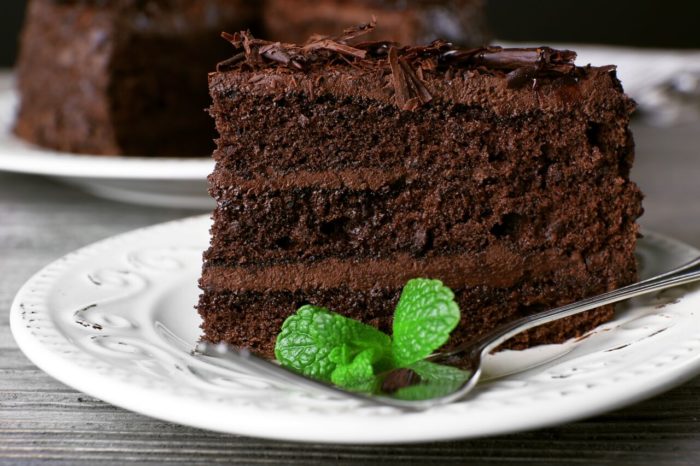 For the first couple of years, we stuck with packaged foods that were guaranteed safe by the label. I didn't trust myself to make him something from scratch with the possibility of cross-contamination or an innocent mistake with the ingredients involved.
We have tried, tested, and tasted every single allergy-free item that is sold on the shelves. There has not been a single baking mix that Austin has excitedly and happily eaten. I used to think it was because he was scared of getting sick. That was until we tried a company called, "The Really Great Food Company."
We couldn't believe our eyes. Not only did we witness Austin devour the chocolate cake, but his brother who has no food allergies and has tried and literally spit out every allergy-free treat we've given to him, couldn't eat it fast enough. We thought maybe they were both just really hungry that night! The next night they both ran to their seats at the table and begged for more chocolate cake.
Austin's journey has led me down paths I never envisioned. I was inspired almost immediately to publicize my personal story of developing and battling an eating disorder as a collegiate athlete to raise awareness and educate others on such a prevalent issue.
I have partnered with this incredible company, "The Really Great Food Company." Their certified gluten-free, GMO-free, dairy-free, egg-free, soy-free, nut-free, AND kosher products have provided Austin, who is impacted by food allergies, delicious and tasty celebration cakes and other treats. Simple things, like a safe birthday cake, are luxuries to a child who typically has to say "no, thank you" because of his allergies. A safe treat creates a positive memory in the mind of a child who has endured so much. Memories have magical powers, and long after the cake is gone, the memories remain – memories of the kindness of the baker, of the art of the design, of the sweet smells of a special treat, of the smiles and laughs, of a normal childhood experience so often stolen from these children. These memories are why we say, "It is so much more than a cake."
Whether you have a child or family member with food allergies or not—these products are a pantry staple! Enjoy chocolate cake, coffee crumb cake, banana bread, or pancakes and waffles. Or, use the gluten-free all-purpose flour mix to make a recipe from scratch! Austin promises you will not be disappointed!